In August, we received 50 consultation requests from foreigners in Japan to our COVID-19 ASSISTANCE SERVICE. Various concerns have been raised such as finances, visas, and flights to home. Particularly, major concern is soaring cases of financial struggles due to the COVID-19 outbreak.
We help connect applicants and various support systems that are eligible for them. Applicants therefore can receive right types of supports more effectively and quickly. We have provided following services to the applicants in August: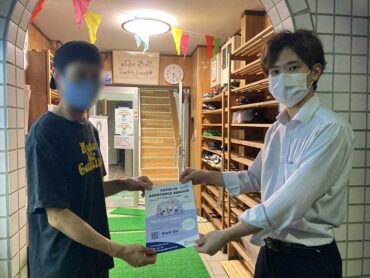 ・helping to apply for the government's emergency financial assistance
・helping to return to the home country
・providing advices and connecting to the Hello Work to secure jobs
・assisting to prepare for visa renewal
・connecting to the local food bank for urgent food supply
If necessary, we accompany you or attend the meeting as a translator with governmental officers and experts, such as lawyers and administrative scriveners, to help complete the application procedure as much of its information and submission forms are available only in Japanese.
Due to the prolonged pandemic, the Japanese government has established new financial support programmes for people in need of assistances. Those who have already received the aid before are also eligible for it. Please do not give up.
If you have experienced any difficulties, please feel free to contact us anytime. We will do our best to support you.